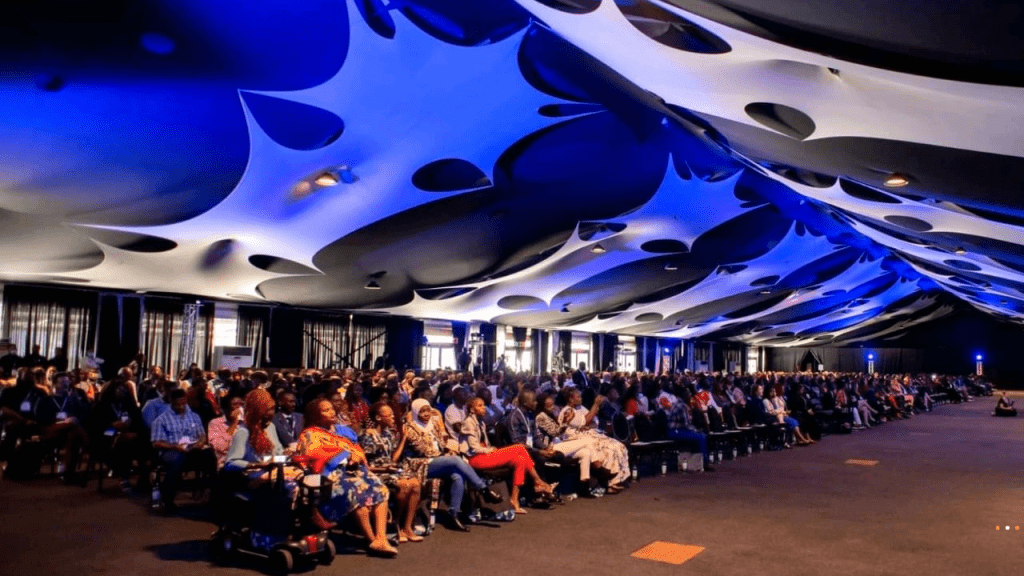 The Mandela Washington Fellowship Alumni Symposium held on 12 – 18 March in the bustling city of Boksburg, South Africa, invited over 400+ young African Leaders among them, our Energy Sustainability Director Nair de Sousa, a U.S Exchange Mandela Washington Fellow who was live at the event, accompanied virtually by our CEO Miguel Peters, also a U.S Exchange Alumni and a certified Young African Leader.
The conference was a unique opportunity to hear from prominent U.S and African individuals to discuss critical aspects impacting U.S. – Africa relations through team-building activities, networking for sharing ideas, and strategic plans for collaborative work towards common sustainable development goals. The speakers included seasoned entrepreneurs, respected academics, members of civil society organisations and renowned politicians whose messages centered around the importance of leadership, collaboration and innovation in driving transformative change across Africa.
In this conference, the African Circular Business Alliance' presence was a resounding success in reinforcing collaborations/partnerships for actionable solutions that drive positive change, specially in mitigating the Climate Crisis through the promotion of Climate Adaptation and Resilience to transform positively African communities in a way that brings sustainable socio-economic development, growth and opportunities.