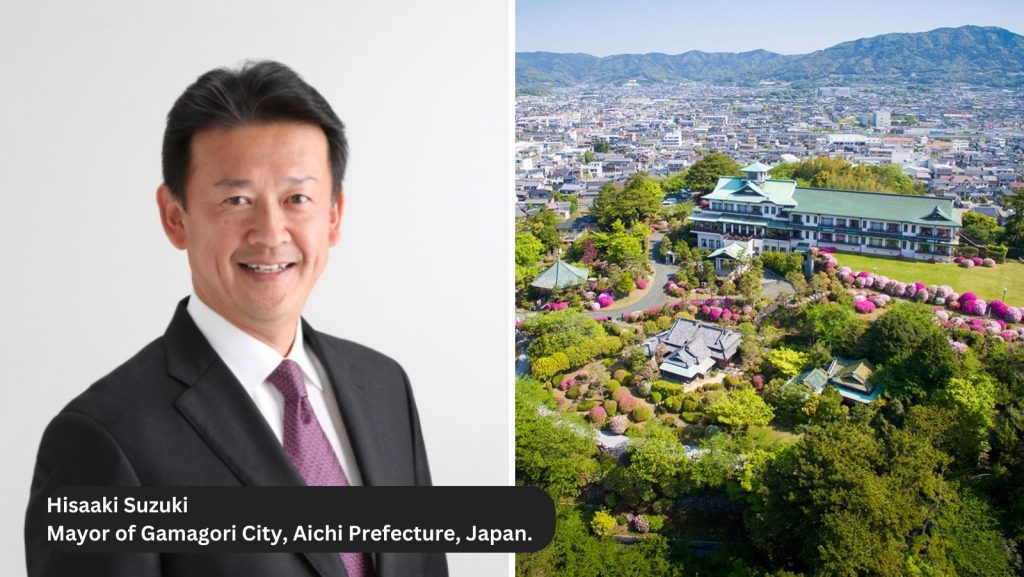 We are thrilled to announce that Mr. Hisaaki Suzuki, the esteemed Mayor of Gamagori City in Japan, has graciously accepted our official invitation to be a distinguished guest speaker at Africa's Conscious Brands & Circular Economy Summit, scheduled to take place on the 14th and 15th of November, 2023 at the prestigious CSIR Conference Centre in the vibrant city of Tshwane, South Africa.
Gamagori City has earned international acclaim for its trailblazing initiatives in championing sustainability and circular economy principles. It achieved the distinction of becoming the first city in Japan to officially declare itself a Circular City, pioneering the implementation of the 3Rs: Reduce, Reuse, and Recycling. This momentous step showcases their commitment to creating a harmonious relationship between economic growth, societal well-being, and environmental preservation.
What's even more inspiring is that Gamagori City has extended its vision beyond its borders, sharing its successful Japanese version of Reuse and Circular Economy with the United Nations and the world, solidifying the City's role as a global leader in sustainable development. This landmark announcement was made at the esteemed 11th Regional 3R and Circular Economy Forum in Asia and the Pacific, held in Siem Reap, Cambodia; an event organised by the Ministry of Environment of Japan, the United Nations Center for Regional Development (UNCRD), and the Ministry of Environment of Cambodia.
At the heart of Gamagori City's mission lies a genuine concern for the well-being of its residents and all those associated with the city. Their visionary approach is rooted in the belief that true prosperity can only be achieved by striking an optimal balance among "economy," "society," and "environment." This aspiration is reflected in their meticulously crafted action plan for a Circular Gamagori, which identifies seven priority areas: education, consumption, health, food, tourism, transportation, and manufacturing. By addressing these themes holistically, the city aims to create an environment that nurtures both attachment and pride within the community, ultimately leading to the realization of the people's well-being.
We are honoured to have Mayor Hisaaki Suzuki share his invaluable insights and experiences at the upcoming summit. His presence will undoubtedly elevate the event, offering attendees a unique opportunity to learn from one of the foremost advocates of Circular Cities.
Join us as delve into the pioneering journey of Gamagori City and explore strategies to foster sustainable practices for the greater good of our societies and our planet.
Register here to book your space: https://app.glueup.com/event/75135/register/