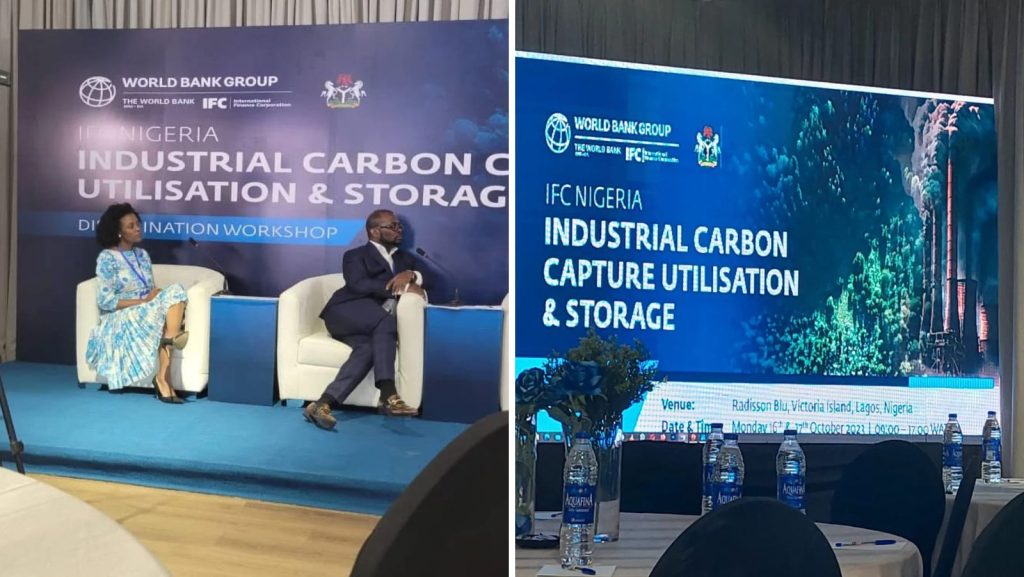 The Federal Government of Nigeria has identified Carbon Capture, Utilisation, and Storage (CCUS) as one of the key technologies that can contribute to Nigeria's Energy Transition Plans and Climate targets.
Nigeria has made a resolute commitment to attain net-zero emissions by the year 2060 and achieve a remarkable 47% reduction below the business-as-usual baseline by the year 2030. Notably, the country is revising its Nationally Determined Contribution (NDC) encompassing an unconditional pledge to reduce emissions by 20% below the business-as-usual baseline upon the International Finance Corporation (IFC)'s support.
For this reason, the International Finance Corporation (IFC) and the Federal Government of Nigeria, through the Office of the Vice President and the Federal Ministry of Industry, Trade & Investment, hosted on 16th and 17th October 2023 the Dissemination Workshop of Industrial Carbon Capture, Utilisation, and Storage (CCUS) in Nigeria.
This comprehensive workshop encompassed knowledge-sharing sessions to present Nigeria's findings from the Diagnostic and Scoping Assessment, Legal and Regulatory Framework, and a thorough analysis of capacity building. It also featured insightful presentations and engaging panel sessions, delving into the global landscape of CCUS development and its contextual relevance, while highlighting the enabling factors critical for its sustainable deployment. The valuable lessons gleaned from these discussions hold great promise for the broad development of CCUS in Nigeria and a potential pilot deployment.
The African Circular Business Alliance (ACBA) is delighted to have joined the conversations through the noteworthy participation of our Energy Sustainability Director, Nair de Sousa, in a panel discussion alongside other inspiring and passionate experts and stakeholders to explore the potential of CCUS as a significant player in addressing the energy and climate crisis in the context of emerging economies such as Nigeria.