This article was authored by Miguel Peters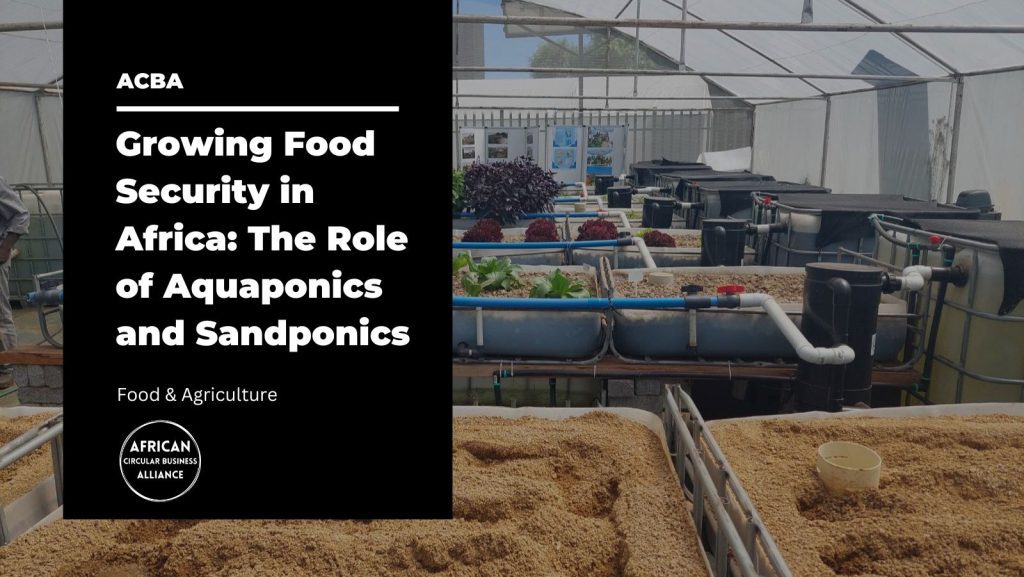 Africa's journey toward achieving food security has encountered numerous challenges, from climate change and water scarcity to population growth and traditional farming limitations. As the continent seeks innovative solutions to these complex issues, two emerging agricultural techniques, Aquaponics and Sandponics, are taking centre stage, offering hope for a more sustainable and secure future. In collaboration with the Center of Ecological Intelligence (CEI), we are not only advancing these techniques but also fostering education, entrepreneurship, and the commercialization of sustainable produce on a larger scale.
The Challenge of Food Security in Africa
Food security remains a pressing issue in Africa, with millions grappling with hunger and malnutrition. The continent's agricultural landscape faces the dual challenges of climate change and population growth, exacerbating the need for resilient, sustainable farming methods.
Aquaponics and Sandponics have taken centre stage as innovative and complementary farming practices. These methods offer transformative benefits for food production and environmental stewardship.
Aquaponics blends aquaculture (fish farming) with hydroponics (soil-less plant cultivation) in a self-sustaining loop. Fish waste nourishes plants, while the plants purify water for the fish. This synergy not only conserves resources but also supports year-round crop cultivation.
Sandponics focuses on soil-less cultivation, utilizing specialized substrates like sand or gravel. It provides meticulous control over environmental variables, minimizes pest and disease risks, and optimizes space.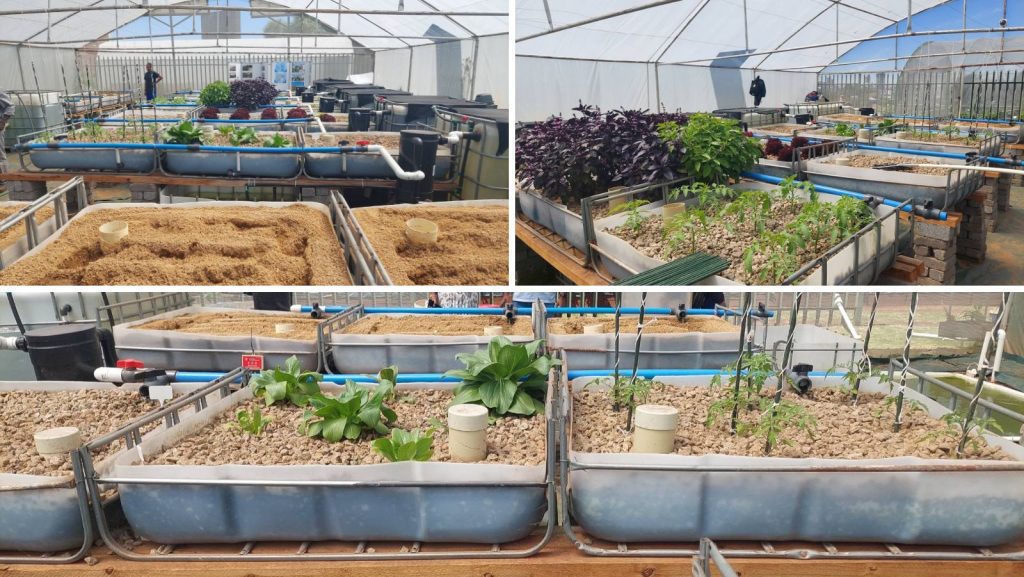 Our Collaborative Vision with the Centre for Ecological Intelligence, University of Johannesburg
Our partnership with the Center of Ecological Intelligence (CEI) amplifies the impact of these agricultural innovations. CEI, renowned for its deep expertise in Aquaponics and Sandponics, brings years of research and practical experience to the table. This deep knowledge ensures the effectiveness and sustainability of our integrated systems, driving innovation and technological advancements in sustainable agriculture.
Education and Capacity Building: Together with CEI, we are committed to educating farmers, students, and entrepreneurs in communities across South Africa. Our collaborative training programs equip individuals with the knowledge and skills to embrace these innovative techniques. This educational initiative empowers communities to take control of their food production, fostering self-reliance.
Commercialization and Scaling Up: Together with CEI, we are poised to expand our integrated systems into larger sites for increased food production. The commercialization of sustainable produce ensures economic empowerment for communities, breaking the cycle of poverty.
Resource Efficiency and Sustainability: Aquaponics and Sandponics represent a pivotal shift towards resource efficiency, climate resilience, and reduced environmental impact. In water-scarce regions, their minimal water usage is a lifeline. By reducing chemical inputs and waste, these systems promote environmentally responsible agriculture.
A Path to Widespread Adoption
Our collaborative vision extends beyond South Africa. We aim to share our expertise and successes with neighbouring countries and regions facing similar agricultural challenges. Cross-border partnerships can create regional synergies and bolster food security.
As we invest in Aquaponics and Sandponics, we are sowing the seeds of a brighter future for African agriculture. These practices are not just revolutionary; they are a testament to our commitment to resilience, sustainability, and food security on the continent. With every research, innovation, training program and harvest, we inch closer to ensuring that no one in Africa goes to bed hungry and that every farmer, student, and entrepreneur has the tools to thrive.

To learn more about our work on Aquaponics and Sandponics and how to get involved, kindly contact us.