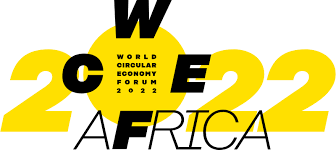 6-8 December 2022, hosted in Kigali, Rwanda
From Africa to the World.
The World Circular Economy Forum 2022 brings together forward-looking thinkers and doers and presents the game-changers in the circular economy for the first time in Africa. WCEF2022 is co-organised by the African Circular Economy Alliance (ACEA), the Republic of Rwanda, the African Circular Economy Network (ACEN) and The Finnish Innovation Fund Sitra, with international partners.
Programme
WCEF2022 will host several information-packed sessions over 2+1 days.
6 December and 7 December facilitated seven sessions in Kigali, Rwanda and online. On 8 December Accelerator Sessions streamed, organised by partners from around the world.   
Watch the event here (It's free) : https://acba.africa/wcef2022/