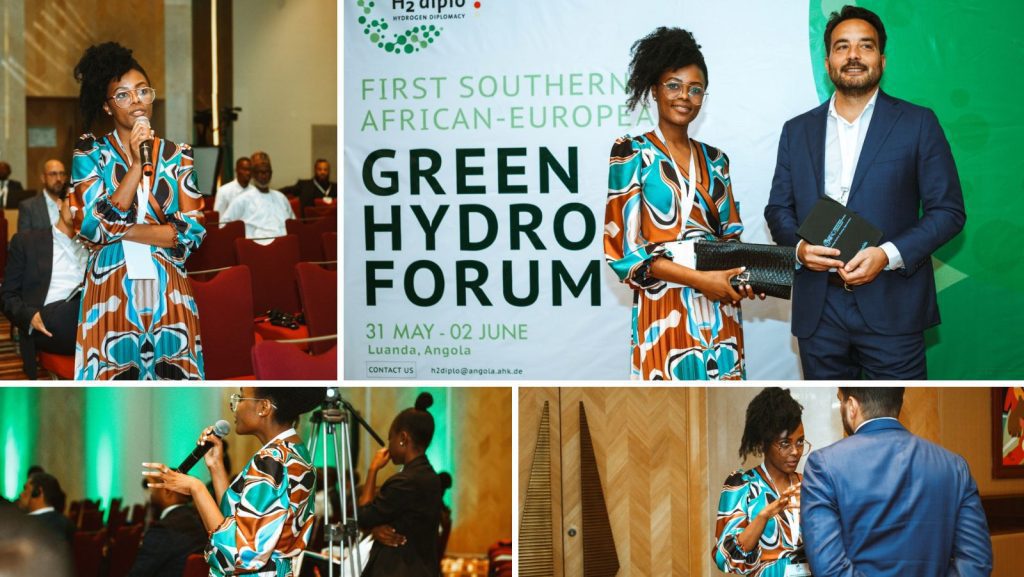 The Angolan Government in cooperation with the German Foreign Office hosted from 31st March to 2nd June in Luanda the First Southern African – European Green Hydrogen Forum. The conference aimed to enable a fast-track development of climate-neutral hydrogen industries in Southern Africa by improving regional cooperation and exploring synergies. 
Although the African continent is blessed with resources, it also faces several climate challenges. The Green Hydrogen Forum recognizes this potential and serves as a catalyst for public-private partnerships and knowledge sharing. The event brought together industry leaders, government officials and other stakeholders committed to driving the energy transition forward, with a particular focus on the African continent.
Nair de Sousa, In her current role as the Energy Sustainability Director at the African Circular Business Alliance (ACBA), had the honour of participating in this remarkable event that marked a crucial turning point for Africa, offering a platform to discuss and explore the potential of hydrogen as a key player in addressing the energy and climate crisis on the African continent.
ACBA is committed to supporting African nations, including Angola, businesses and other institutions in investing in Hydrogen disclosure "regardless of the colour" within domestic markets including a value chain that allows decarbonisation patterns in multiple sectors. The transition to a hydrogen-based economy can drive innovation and technology transfer, stimulate local industries and attract investment opportunities, which will contribute significantly to mitigating greenhouse gas emissions, combatting climate change, and achieving targets set in global agreements.
In light of this, Africa is presented with a unique opportunity to foster socio-economic growth, create job opportunities, and enhance energy access for its growing population thereby paving the way for an inclusive energy transition and ultimately contributing to the continent's overall development.