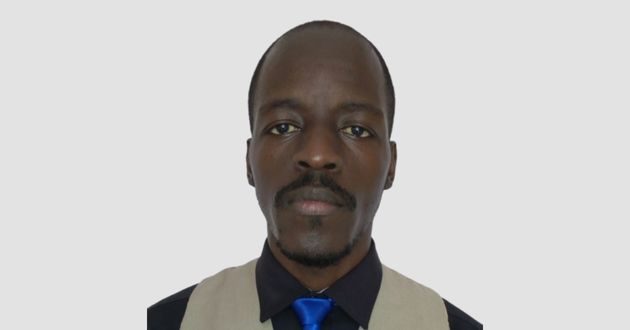 Carbon Footprint Quantification Specialist and Country Rep - Kenya
Perkins Omondi is an experienced ESG Analyst with over 14 years of active and practical professional experience working as a consultant in the execution of ESG Metrics in multiple sectors in Kenya. Through his consulting skills,  Perkins applies his knowledge of compliance and policy frameworks to wisely advise top management from the public-private sector on the effective implementation of ESHS/ESG management systems, circular economy and sustainability approaches to the area of organizational trade.
Very diligently Perkins arranges mandated tests and performs audits, analyses, assessments and evaluations due to his consistent experience as a qualified trainer in ESG, Water, Sanitation and Hygiene (WASH), Clean Energy,  Sustainability, Shelter and Livelihoods. He has provided resourceful training for both public and private sectors ensuring that organizations and governments are compliant with international trends such as ISO, ILO standards and IFC Performance Standards. This experience positions him very well not only in developing and implementing relevant Management systems, policies, management strategies and procedures but also in designing and formulating such to fit into the relevance of time and specific development needs.
Perkins' experience also touches on greenhouse gas emissions and carbon footprint quantification and comes with diverse exposure to several industrial settings as he has fully engaged in and overseen some of the high-profile projects in Kenya. 
Holding a BSc. in Environmental Sciences & IT, a NEBOSH International Diploma in OSH, alongside other professional certifications, he belongs to three professional bodies in Kenya, namely: National Environment  Management Authority (NEMA) as a licensed EIE/EA Expert; Environment Institute of Kenya (EIK); and Workplace  Safety Professionals Association of Kenya (WSPAK).
Before joining the African Circular Business Alliance (ACBA) as a Country Representative in Kenya, Perkins worked as the  ESHS/ESG Lead for ARCON Works Limited where he was responsible for ensuring compliance by developing and executing policies, procedures and management strategies, performing due diligence and analyses to inform sustainability of investment opportunities, designing programs to enhance proficiency, promoting ESHS/ESG  conscious culture, carbon footprint measurements and quantification, advising on effective sustainability and ESG  frameworks for continuous improvement, and guiding the integration of SDGs, IFC Performance Standards and  CSR needs, among others.
Perkins' experience adds value to ACBA's work as he plays a pivotal role as a researcher and data analyst for several areas including Environmental, Safety, Health, Governance and Social Safeguards (ESHS/ESG) & EIA/EA/ESIA. His current role as a Carbon Footprint Quantification Expert is of extreme importance considering ACBA's plans to leverage the role of Africa in developing Carbon Footprint Quantification Systems for the Measurement and Reduction of Methane and Carbon Dioxide Emissions in the atmosphere and industrial services.