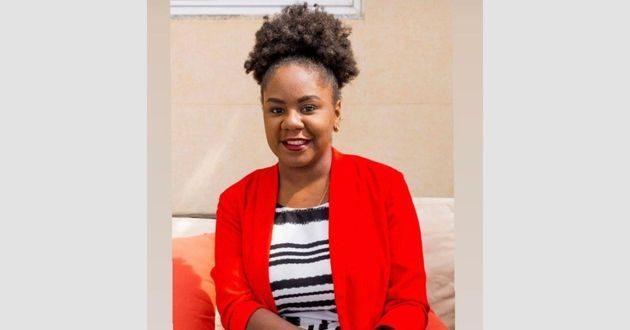 Communication, Peace and Security
Lunga Izata is a young Angolan who is passionate about advancing the potential of Youth in Africa by using the power of communication. Holding a Bachelor (Hons) of Arts in Public Relations from Leeds Beckett University, UK and a Post Graduate Diploma in Media Management from Rhodes University, South Africa she is a Communication Expert with over six years of progressive experience working in different facets of the communication industry as a Marketing Analyst, Copywriter, Script writer, Editor, and Interpreter. 
Izata worked for the African Union Commission, in Addis Ababa, Ethiopia, at the Department of Trade and Industry, as a Communication-Youth Volunteer. She organized the 'Building Media Awareness on Accelerated Industrial Development for Africa' workshop aimed to build a positive and transformative journalistic reporting. She then co-launched a success stories initiative and established a network of journalists which later covered the first Africa Union Forum on Mining, in Accra, Ghana and the 2019 Africa Industrialization Week, in Addis Ababa, Ethiopia. So, during her time in the African Union she supported the Communication, Peace and Security Department on gathering insights for the upcoming 'Silencing the Guns' book and contributed with a piece on how Trade and Industry has been a leading actor on this matter.
Having provided interpretation for several meetings hosted by the African Continental Free Trade Areas (AfCFTA) Secretariat she quickly grasped the crucial role of interpreters in conflict resolution. This experience has induced her to undertake a Master's degree in Managing Peace and Security in Africa, at the Institute of Peace and Security Studies, Addis Ababa University, Ethiopia. From this, Lunga has developed her viewpoints and inquiries in negotiations for peace-building across the African communities allowing her to use her conflict resolution skills for the purpose of international deals on Climate Change.
In 2021, while working on emergency projects with UNICEF Angola as a United Nations Volunteer, Lunga developed a greater interest in Climate Change due to her focus on promoting alternatives opportunities and livelihood options for children in fragile situations. This prompted her to attend the Inaugural African Feminist Academy on Climate Justice (AFACJ) in Accra, Ghana with the theme: "Reclaiming the Climate Justice Narrative for Africa." Since then, she has taken part in several public discussions on how climate change affects conflicts in Africa and how the loss of harvests, cattle deaths and floods can be considered root causes of conflicts. 
Overall, Lunga Izata's experience is bringing much value to ACBA's work in the African community as she serves as the Peace and Security Advisor for Climate Change. In this role she intends to drive high levels of civic engagement; entrench accountability and transparency in governance for promoting Peace and Security and provide different types of humanitarian assistance to those in need.