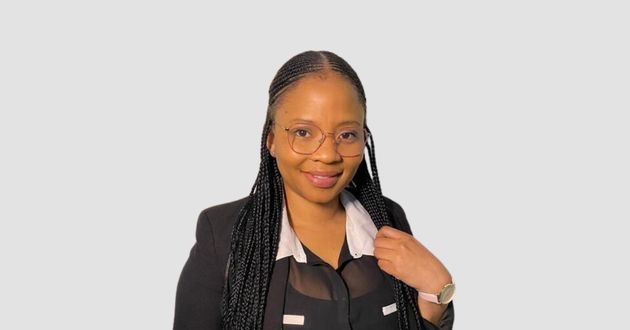 Monitoring and Evaluation Officer
Khanyisile is currently in charge of the Monitoring and Evaluation (M&E) Office at the African Circular Business Alliance (ACBA). She holds a degree in Economics and a Postgraduate Diploma in Monitoring and Evaluation from the Nelson Mandela University in South Africa where she volunteered in iGEMS (incubating Great Engineering MindS), a program from the Unity in Africa Foundation serving as a tutor in mathematics and computer literacy.
She started her career in a United Nations Association chapter where her focus was on practical applications of the UN Sustainable Development Goals, more specifically the Goal 13 in Climate Action. From this experience she has developed several market-oriented M&E Frameworks for gradually transforming small African businesses into eco-friendly businesses. On her current role within ACBA she strongly advocates that developing economies should foster business innovation to transform into more environmentally friendly technologies that promote International Trade. Khanyisile believes that Made-In-Africa products will bridge the gap of the almost non-existence of African manufactures as the detentors of knowledge and expertise on how to use and repurpose African raw materials.
So, her current responsibility is to ensure that African businesses working under ACBA's support are successfully implementing transformational strategies that reduce their carbon footprint and attract more circular business opportunities. Basically she monitors and evaluates specific business agenda by highlighting the effectiveness, efficiency, impacts and sustainability procedures for oriented markets in Africa based on gender, rural and urban development as well as disaster management.